Safety Operation Services
At Turn-Key Processing Solutions, safety is always top of mind.
TPS Builds Safety into Every Project
We are absolutely committed to safety in all of our activities:
Our plants are designed with long-term safety in mind:

Ease of maintenance
Effective access to equipment
Unsurpassed guarding
MSHA (Mine Safety and Health Administration) compliance

We have an excellent safety record and we intend to keep it that way
We recognize that the safety of our employees, our subcontractors' employees and our customers' employees is fundamental to our success
TPS actively complies with both MSHA and OSHA (Occupational Safety and Health Administration) work sites
We have completed MSHA Part 48 training, and we are approved to work both on the surface and underground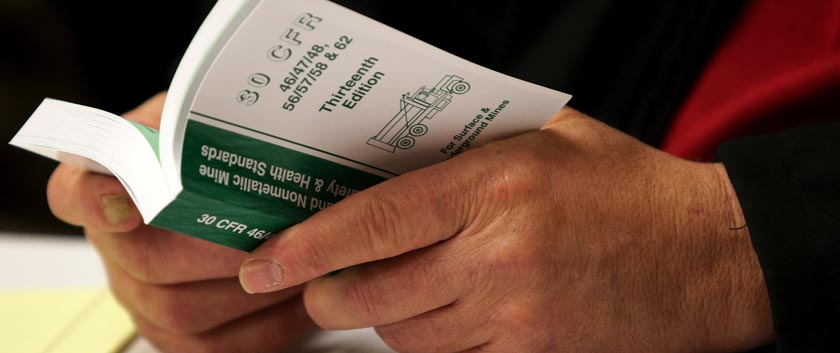 Safety — Health — Environmental Management Programs
TPS provides high-quality safety, health and environmental management. Our managers work closely with your personnel to create and maintain an effective safety program — one that achieves superior performance and puts you in the upper quartile of your industry.
Safety
Superior safety performance takes a relentless commitment at all levels of the organization; TPS has the experience required to develop and maintain such a program
Long-term superior safety performance requires a focus on behavior, job safety analysis (JSA) and proper tools and training
Health
In many industries, employees and customers may be exposed to health risks if exposed to products or materials. Creating and maintaining an effective health management program is essential to protect health and limit potential exposure
TPS has the experience to create an effective health program complete with third-party compliance checks, standard operating procedures, personal protective equipment and employee testing and training
Environmental
Most industries have many regulations related to various environmental responsibilities, including air quality, water quality and storm water management
TPS has the experience to review all of the requirements and develop and implement a plan to ensure compliance