Plant Maintenance Services
TPS provides highly effective operations and maintenance management services.
Operations & Maintenance
A high level of operations and maintenance performance is critical to the long-term success of your business. Predictable and reliable plant availability is essential to becoming a low-cost producer.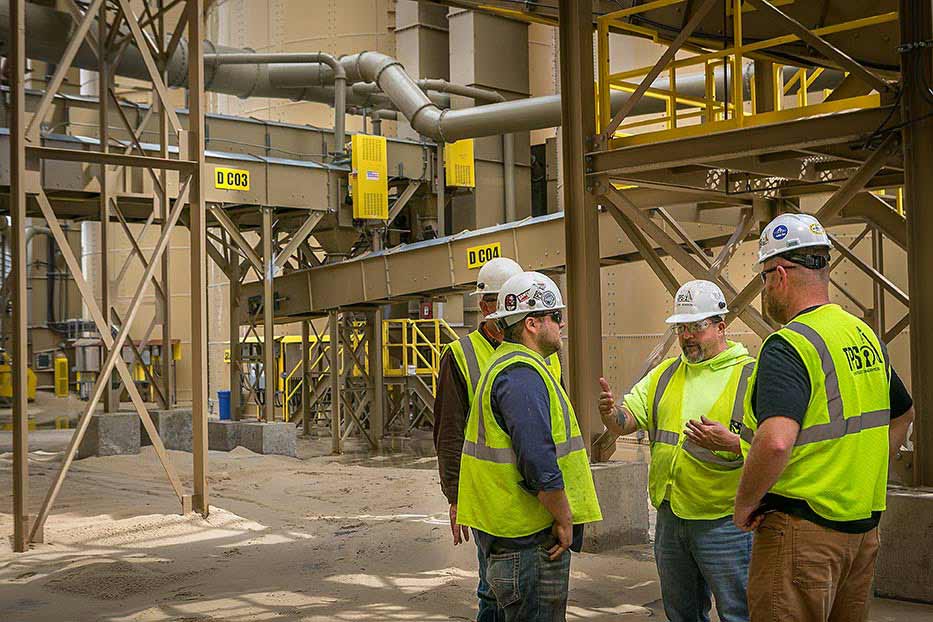 A comprehensive preventive maintenance program is a key component of a successful operation. Run times must be tracked on all components so that proper lubrication, service and adjustments are done in a timely manner. A solid preventive maintenance program extends the life of your equipment and helps prevent catastrophic failures.
Vendor/ Supplier Partnerships
The most effective operations are those that develop highly effective relationships with their vendors and suppliers. Keeping an operation running at peak performance cannot be done in a vacuum. It takes a support team that includes your vendors and suppliers. TPS evaluates your vendors and suppliers, communicates expectations, sets up procedures and processes and creates a collaborative environment in which goals can be achieved and operating costs minimized.
Critical spares must be maintained to avoid excessive downtime. TPS develops a detailed list of all critical spares and ensures that a plan is implemented to maintain these spares. In some cases, TPS shares some critical components for spares for several companies.
Every operation utilizes many consumables, or items that either wear out or need to be replaced on a regular basis. Your consumables have profound effects on your uptime and your operating cost. TPS ensures that your operation is utilizing the most effective consumables, and shares best practices for optimizing these items.
TPS provides many forms of customized operations and maintenance training tailored to your specific needs. We offer training at all levels of your organization on an as-needed basis.