General Construction Services
Teamwork is the key to our success — and yours.
Our Team
TPS has a proven track record of developing, moving, modifying and constructing mineral processing and bulk material handling facilities. Our team comprises industry experts in all functions of the company, including business, project management, operations, electrical and safety. These experts collaborate throughout the process by providing peer review and communicating with clients and suppliers on a regular basis to minimize surprises. The result? Predictable, reliable schedules and budgets.
The TPS Difference
Our difference lies in our operational expertise — we know what we are building and why we are building it. We stand behind all our contracts by providing a performance guarantee. Our job isn't finished until your facility is performing optimally.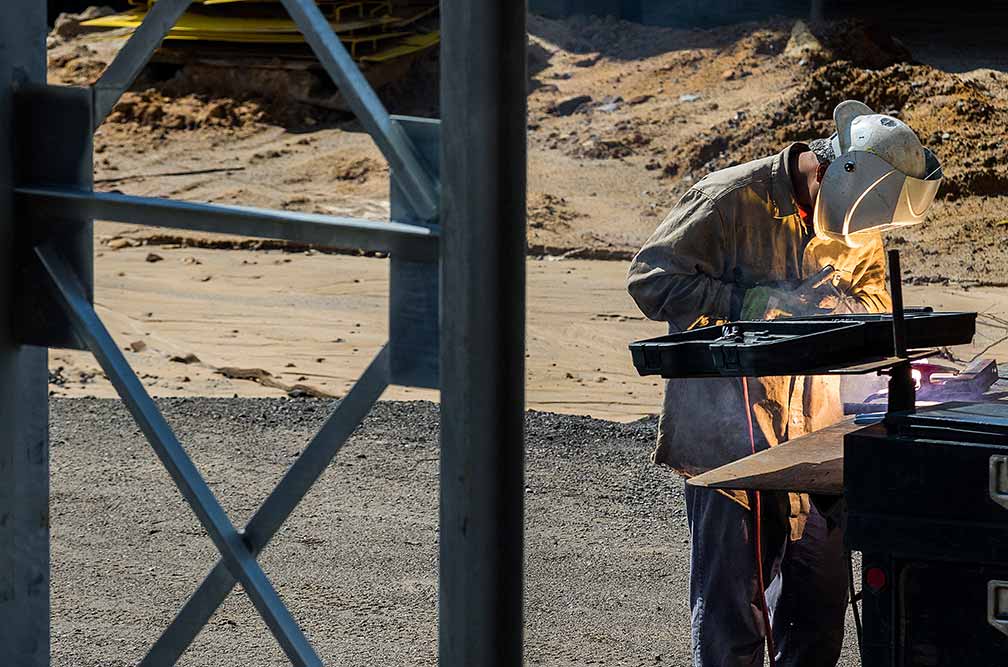 Construction Project Management
Experienced project managers are responsible for completing construction projects on time and on budget. When you work with TPS, you'll benefit from:
Clear division of responsibilities, defined to assure accountability
Clear project schedules with milestones and targets defined
Project updates with clear, consistent information provided to stakeholders
Schedules that include payment details
Safety plans to ensure that each site offers a safe working environment